Your Online Safety Toolkit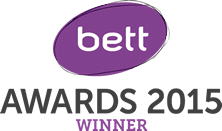 The award winning innovative Online Safety Toolkit that safeguards you and your school.
When it comes to online safety, what standards are desirable and attainable? Compliance is the only way forward, not negligence. And staff training can be one of the weakest links, according to Ofsted.
Our Online Safety BOOST package brings you extra empowerment and support to deal with the challenges, official or otherwise. Think of it as a small investment for great results.