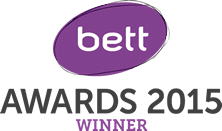 Online Safety is a vital part of a school's safeguarding strategy. Legislation and inspection spotlight school's ability to keep children, teachers and other staff safe online. Recognising, responding and dealing with these online issues can be challenging.
BOOST is a suite of powerful tools from our experts at SWGfL to help you meet those challenges.
Know

Knowing about incidents as they develop means fast and effective responses. But how does that information get to you? BOOST has two innovative reporting tools.

Respond

Responding to online safety incidents should be rapid and effective. But they must meet statutory requirements. How can you be sure?

Train

Statutory guidance requires annual safeguarding training for all staff that includes online safety. BOOST enables development of teacher expertise through online training.